Keep Climbing, You're Almost There!
What would you like to do today?
Campus Tour
Wingate Elementary School is a holistic learning environment built to meet the unique needs of our Navajo youth. We develop Bearcubs into the future leaders, creators, and problem solvers of our Navajo community. To see our campus and facilities, take a tour with this enlightening video presentation. Students are always prepared for the next phase of their educational journey.
Resources
Image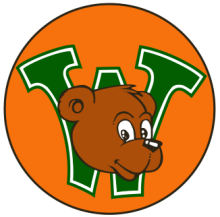 News
Native American Heritage Month at Wingate Elementary School

November is Native American Heritage Month, a time to celebrate and honor the rich cultures, traditions and contributions of Indigenous Nations and people across the…

Summer Reading Can Change Everything: READ MORE THIS SUMMER

There are always benefits to reading but it's during the summer when it becomes fun and personal.

Following the Native American Women's Footprints

March is Women's History Month, a time for Native American people to reflect upon the mother, sister, and daughter ancestors who left behind dreams, traditions, and…
Looking for U.S. government information and services?
Visit USA.gov